Howard's Law Office is undoubtedly the go-to place in Los Angeles for anyone dealing with dog bite accidents. Howard and his team displayed a level of professionalism and dedication that surpassed my expectations. They took the time to understand the intricacies of my case and provided clear explanations every step of the way. Their attention to detail and legal expertise gave me confidence in the process. Thanks to their efforts, I received a settlement that covered my medical expenses and more. Trust Howard's Law Office for exceptional representation in dog bite accident cases.
For more than 35 years, our legal team has helped countless people throughout Southern California recover the maximum compensation
for physical, mental, and psychological injuries, past and future medical care, lost earnings, pain, and suffering, and for any non-economic damages for pain, suffering, inconveniences, and loss of enjoyment of life.
Severe personal injuries can be even more devastating when injury victims suffer from pain and disabling injuries and are unable to work or earn a living. If you or somebody you care about has been injured due to the carelessness or negligence of others, it is crucial to take immediate action to recover the compensation you deserve. The Los Angeles personal injury attorneys at the Law Offices of Howard Kornberg are here to help.
You Need To Hire A Trial Attorney Who
Specializes
In Personal Injury Law
Injury victims in California have a limited amount of time to file a claim against the person that caused them harm. The California personal injury statute of limitations is two years from the date the incident occurs and failing to file a claim within this time frame could result in the victim being unable to recover the compensation they deserve. If your claim is against a government entity you must file your claim in writing within six months.
Let the Law Offices of Howard Craig Kornberg help ensure that your Los Angeles personal injury claim is filed on time. The malpractice statute of limitations is one year. There are exceptions to these deadlines so having an experienced attorney is critical.
FREE CONSULTATION
Why More People
Choose


Our Los Angeles Personal Injury Law Firm

Not all personal injury attorneys are the same. Yes, their objective is to help clients recover the money they deserve, but not all have the kind of expertise and understanding of the legal system and insurance companies like Attorney Howard Kornberg. At the Law Offices of Howard Craig Kornberg, we bring a unique combination of in-depth experience, advanced knowledge, and a true passion for helping injured victims get the justice they deserve after experiencing an accident.
Experience &
Qualifications
Having an experienced trial attorney is the only way to force an insurance company to pay you the full and fair compensation for your injuries. Insurance companies recognize and respect Mr. Kornberg's excellent verdicts obtained in trials and arbitration. Howard Kornberg's distinct experience and intricate knowledge of the law, theCalifornia legal system, and the compexities of insurance claim processes is what makes the difference in the outcome of his clients cases.
Client Advocacy &
Compassion for Victims
Just one accident can change a person's life forever. Because many accident victims are unable to function physically or mentally at full capacity, they often require special assistance. Your safety and well-being is always a top priority to us. During this difficult time, our legal staff is committed to helping place each client in the best position to succeed. Whether it is obtaining skillful negotiation, our Personal Injury Attorney in Los Angeles is always ready to help.
Proven Track Record
for Results
Every personal injury case is uniques and varies in complexity. Regardless of the circumstances surrounding your case, you want to make sure that you hire an attorney with a proven track record for getting results. Attorney Howard Kornberg has represented clients with even the toughest of cases and won, and it is this winning spirit and vigor he brings to each and every case he takes on.
"Mr Kornberg and his staff are truly outstanding. Their diligent and honest efforts proved successful in trial. His personal injury experience helped him aggressively negotiate with big-time insurance companies. His expertise what I was looking for and I would highly recommend him."
-Aviv B.
You Deserve A Skilled
TRIAL LAWYER
For Your Damages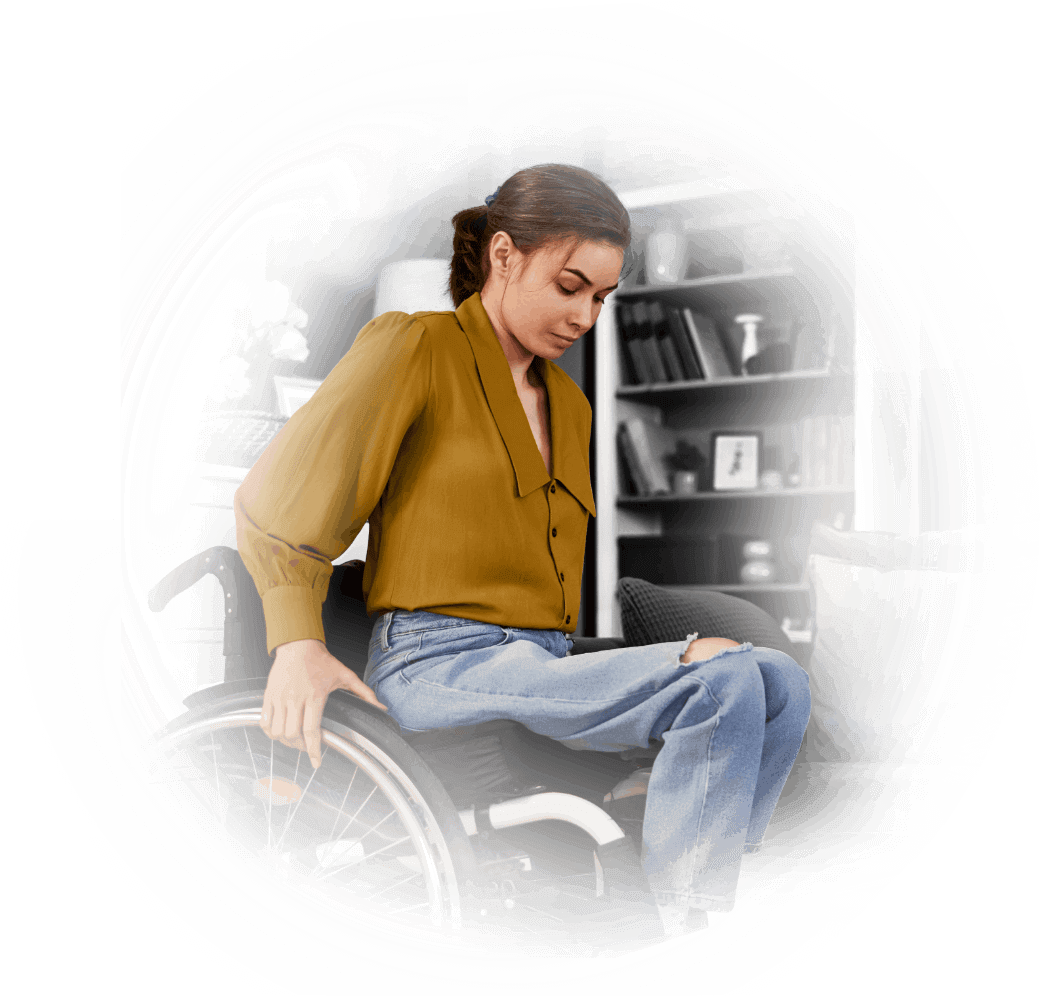 When you or a loved one sustain an injury caused by somebody else, you deserve to be fully and fairly compensated for what happened. The total amount of compensation for Los Angeles personal injury victims will vary depending on the circumstances related to each particular case, but a skilled Los Angeles personal injury lawyer will be able to help maximize total compensation.
Personal injury victims are entitled to obtain the following:
Full coverage of their past and future medical bills
Past and future lost income if they cannot work
Past and future pain and suffering damages and loss of quality of life damage.
Property damage expenses for repairs and rental or loss of use
---
OUR LOS ANGELES PERSONAL INJURY FIRM WILL HELP YOU SECURE MAXIMUM COMPENSATION
---
A personal injury attorney cannot promise that you will recover a specific sum when accepting your case. This would be unethical. There are a number of factors that influence the amount of compensation a victim may recover.
At the Law Offices of Howard Craig Kornberg, our skilled team can promise to help optimize your chances of recovering significantly more compensation than you would likely be able to recover if you attempted to handle your case without the assistance of an expert.
Every personal injury case is somewhat unique. We will account for this when representing you. We work closely with every client to fully understand how each injury has impacted your life.
$5,200,000
Wrongful Death
$2,500,000
Auto V. Pedestrian
$1,100,000
Product Liability
$1,050,000
Legal Malpractice
$1,600,000
Auto V. Motorcycle
$1,300,000
Premises Liability
Howard Kornberg Is
Committed to Protecting
The Rights Of Accident Victims In Los Angeles
Many accident victims are completely unaware of their rights. What you don't know about personal injury law can come back to haunt you later. Getting the right legal advice is crucial to recovering the compensation you deserve.
From the time a client hires our Los Angeles personal injury attorney for the first time, our legal team will take the time to address any of your questions and concerns. Once an accident victim becomes a client, our objective is to properly guide them through the legal process. It is part of our commitment to placing accident victims in the best position to succeed.
HOWARD KORNBERG
Founder
BLOG POSTS
Role of a Car Accident Attorney in Los Angeles: Ensuring Skilled Representation and Protecting Your Rights
VIEW POST
Preparing for a Personal Injury Deposition: Understanding the Process and Protecting Yourself
VIEW POST
Free Consultations With Pedestrian Accident Attorneys: What To Expect In Los Angeles
VIEW POST