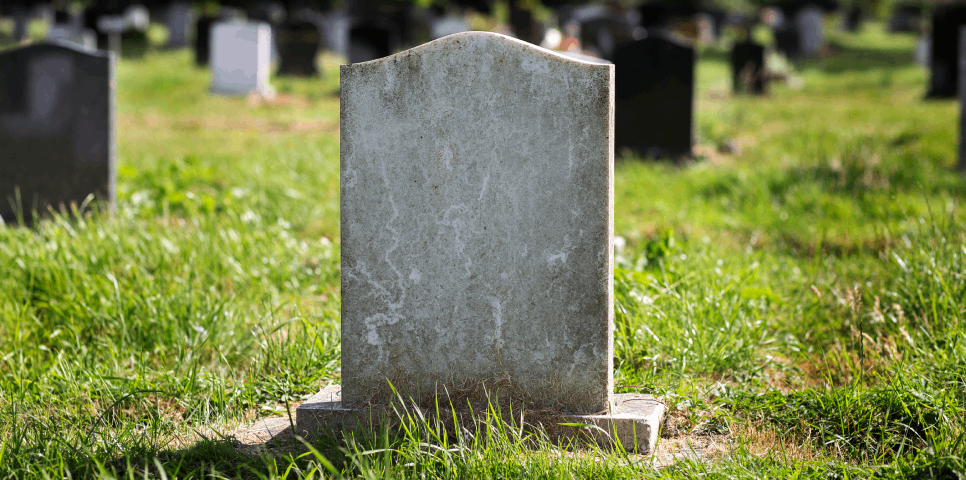 If the negligent acts or omissions cause a fatal injury the family members of the person killed suffer on an enormous mental, emotional and financial loss. This is where Howard Craig Kornberg, a skilled Glendale wrongful death attorney, springs into action.
Whether at work or on the roads and highways, wrongful deaths occur without rhyme or reason. An impaired driver may have collided into your spouse's car, caused by the negligence of others, or an employer was too cheap to fix broken equipment and caused your loved one to perish. Whatever the case, Howard's the man you want litigating your wrongful death suit.
The Claims Filing Process
A spouse or significant other, surviving children, or parents may file wrongful death action against at-fault parties. When filing this claim, a greater standard of proof may be required by courts, which is why many find it useful to use Howard Craig Kornberg during this horrific wrongful death suit.
Because you've lost a loved one, and know it was due to another's actions, those two elements do not need a great standard of proof. Proving negligence or intent is the hardest part of the case, which again is why fighting these claims without competent counsel by your side may render the results you're not looking for. With a wrongful death lawyer working on your case, chances are much greater than your claim will be settled in a timely fashion.
Two types of damages, noneconomic and economic, will be fought for during your trial. The latter involves actual monetary losses, such as wages and medical care; the former involves the destruction of lifestyle and emotional suffering. A potential jury award would be a combination of both, although settlements Howard is able to achieve will also include economic and non-economic compensation.
Another type of monetary claim, loss of consortium, allows widowers to receive compensation for losing the right to enjoy their spouse, both romantically and platonically. Finally, bystander distress could be another viable claim, although the loved one would need irrefutable proof they witnessed the event.
HOW A GLENDALE WRONGFUL DEATH ATTORNEY HELPS
There are many reasons to strongly consider hiring a lawyer who has experience handling wrongful death cases when seeking compensation after the passing of your loved one. The experts at our Glendale wrongful death law firm can assist you in the following key ways:
Investigating the accident or circumstances
Again, to demonstrate that you are eligible to recover compensation after a loved one's wrongful death, you must prove that their death was the result of another party's negligence. This may require conducting an investigation.
Conducting such an investigation can involve such tasks as:
Investigating the scene of injury

Retrieving any photos and/or footage of the accident
Coordinating with witnesses
Investigating the conditions at the scene of the accident
Inspecting any machinery, equipment, gear, or other such products that may have been defective in a manner that resulted in your loved one's death

Obtain police reports
Those are just a few examples. You probably do not have the experience, training, and resources necessary to conduct such an investigation yourself.
You do not have to. A Glendale wrongful death attorney will investigate the circumstances of your loved one's death on your behalf. This is key to accurately identifying the liable parties responsible for compensating you. It is also key to generating evidence proving their negligence.
Determining how much compensation you may be eligible for
Unfortunately, although you are currently struggling with difficult emotional challenges and financial woes, you cannot expect an insurance company to genuinely sympathize with your plight when you file a claim. Insurance companies operate like businesses because that is exactly what they are.
Quite simply, insurance companies have a history of either denying claims or offering claimants less compensation than they deserve. The goal of an insurer is typically to minimize how much money they pay out to claimants.
This highlights another reason to work with a qualified Glendale wrongful death lawyer. An attorney knows how to properly reject unreasonably low settlement offers and negotiate with insurance companies. Additionally, a skilled lawyer will understand how to recover all past, present, and future losses associated with your loved ones passing to determine how much compensation may represent an appropriate settlement.
Don't underestimate the value of hiring a legal expert. Surveys of personal injury and wrongful death claimants have revealed that when claimants and victims hire attorneys, their odds of recovering compensation increase significantly. Additionally, they tend to recover more compensation than claimants who do not have legal representation. The insurance companies know that Howard Kornberg is a skilled trial attorney who has recovered hundreds of millions for his clients.
Allowing you to focus on your needs
Coping with the unexpected loss of a loved one can be an immensely painful experience. No lawyer can entirely eliminate your hardships right now. An experienced trial attorney can obtain millions of dollars in a wrongful death claim.
That said, our wrongful death attorneys serving the Glendale area can handle your claim or lawsuit while you focus on your own needs. This will give you more time and freedom to process your grief and your loss. Moving on from your loved one's passing might be a more stressful and lengthy process if you are forced to handle your claim or lawsuit on your own.
Lost a Loved One? Call Howard.
Because California imposes a two-year statute of limitations on raising unlawful death claims, there is little time for survivors to waste. The sooner your retained Glendale wrongful death attorney can begin your case, the sooner survivors such as yourself begin the process of seeking closure.
There's no excuse for negligence at work, during vacation, while driving down a California highway. Unfortunately, the only actions we can control are our own. Whether it's alcohol-induced, or an attempt to cut corners, negligence is far too commonplace in today's society. It causes the unnecessary loss of loved ones, which is what brought you here today.
Immediate case evaluation at no cost, contact Law Offices of Howard Craig Kornberg at his law offices today. Remember, services are offered on a "no recovery, no fee" basis.