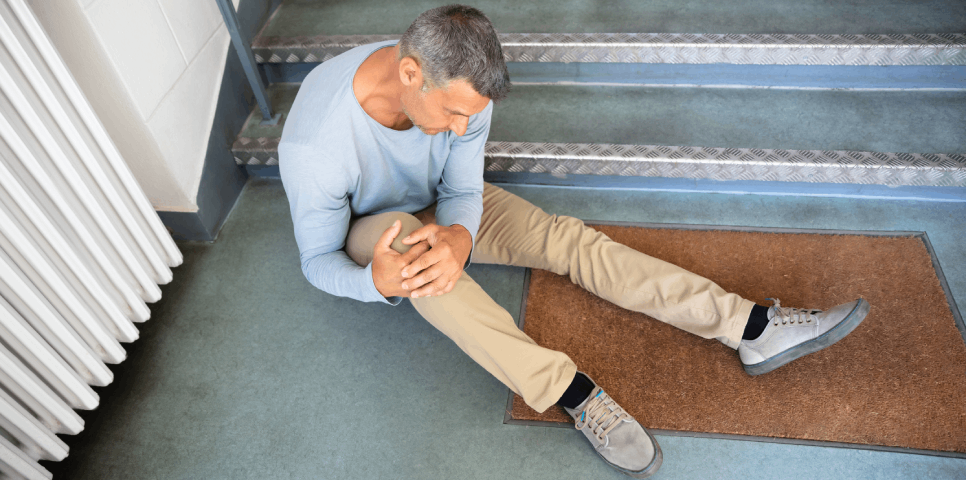 Every property owner in the U.S. is responsible for the injuries occurring on their premises resulting from the owner's negligence and/or violation of safety rules.
In fact, premises liability cases are so serious that the average award for victims is about $100,000.
Fact: one in ten of all lawsuits in the U.S. relates to a premises liability accident.
Despite courts awarding victims of premises liability lawsuits billions of dollars annually, most people in our country have no idea what accidents are covered by premises liability laws in California and how to take legal action.
What's premises liability in Long Beach?
Under federal and state laws in Long Beach, property owners – and even the city entirely (in public places) – can be held accountable for the injuries, damages, and losses suffered in premises liability accidents.
Fact: did you know that more than 90% of all premises accident lawsuits are decided by a jury? (Therefore, being legally represented by Long Beach premises liability attorney is vital to prove negligence and win a verdict).
A premises liability lawsuit can arise from a wide range of accidents, but only when you can prove negligence on the part of the property owner (and that his/her negligence exposed you to injury risks, health and safety threats).
What accidents are covered under premises liability laws?
Premises liability laws cover a plethora of accidents occurring on private property or in public places:
Tripping hazards
Bar fights
Falling objects
Drowning
Poorly maintained entrances or walkways
Faulty doors or elevators
Hotel or school accidents
Negligent security.
This is just a non-exhaustive list of accidents that may lead to a premises liability claim in Long Beach. Consult our Long Beach premises liability lawyers to find out if your accidents amount to a premises liability claim.
How to prove negligence in premises liability claims?
Juries in Long Beach and across California consider the following actions on the part of the property owner as negligence and violation of safety rules:
1. The property owner created the conditions that caused the accident;
2. The property owner was aware of the dangerous conditions, but failed to eliminate them or at least warn visitors about the risks;
3. The dangerous condition has existed for such an unreasonably long time that the property owner should have learned about it to fix it.
Over the course of over 30 years litigating premises accident claims, Long Beach premises liability attorney Howard Craig Kornberg knows how much damage, pain, and suffering accidents resulting from negligence on the part of property owners can bring.
That's why here at the Law Offices of Howard Craig Kornberg, our best premises liability lawyers adopt an aggressive approach to hold property owners and the city of Long Beach accountable for their recklessness and negligence that puts innocent and unsuspecting people at risk of injury and even death.
How to determine liability in a premises liability accident?
After an accident that resulted in your or your loved one's injuries seek medical attention immediately. Our experienced attorneys advise going through a medical checkup even if it seems as if you feel fine.
Some injuries from accidents may manifest themselves days or even weeks after the accident. Not documenting your injuries immediately after the accident may minimize your compensation and create legal obstacles due to the statute of limitations in California.
If you've been injured as a result of a property owner or city's negligence or violation of safety rules, seek the legal advice of a premises liability lawyer who will:
Investigate your claim;
Determine liability in your premises liability case;
Evaluate the full value of your damages and injuries, including initial medical bills and long-term medical expenses;
Write a demand letter to the property owner, listing your injuries and damages, and describing the accident.
Consult our premises liability lawyers at the Law Offices of Howard Craig Kornberg to take legal action against negligent and reckless property owners and city authorities.
Contact our Long Beach offices to get a free initial consultation today.